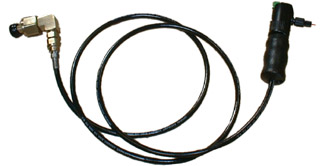 The CC-1 COMP-CO2 LD
Component Cooler
An environmentally friendly alternative to CFC based refrigerants used for locating defective or weak components in electronic circuits.
The COMP-CO2LD quickly cools individual components on printed circuit boards. This time tested method locates weak and defective thermal stressing of individual sections on a circuit board, reveals hair line cracks, and weak solder joints, frequently missed by thermal cycling entire boards. The COMP-CO2 LD
is so precise that it can act as a heat sink during soldering operations.
---
FEATURES:
COMFORTABLE: Lightweight spray head, ergonomically shaped grip and flexible hose
CFC FREE: Uses no Ozone Depleting Chemicals
COLD: Chills to -109 degrees F (-78 degrees C)
ECONOMICAL: Up to 95% operating cost savings over CFC based coolers
SAFE: CO2 is a non-toxic inert gas-- the entire assembly is protected against excess pressure
CLEAN: CO2 is non-corrosive and leaves no residue
NON-CONDUCTIVE: CO2 can be sprayed directly on energized circuits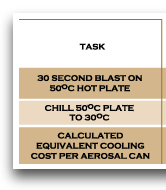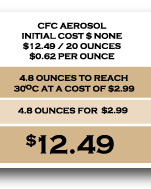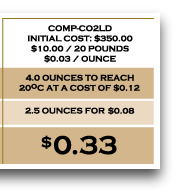 Va-Tran Systems has extensive experience in the design and fabrication of custom systems to meet special requirements. For more information call:
800-DRY-ICE1 (800-379-4231).